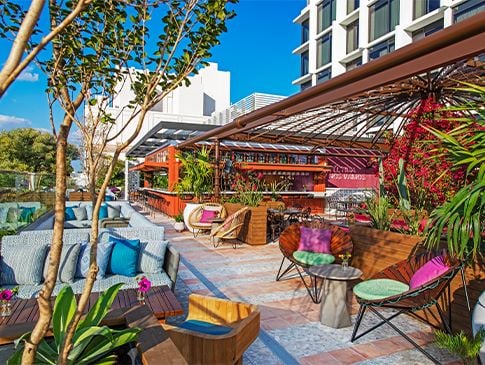 Eater: Inside South Beach's New Colorful Rooftop Restaurant From the Coyo Taco Team
"Led by chef Scott Linquist, alongside the teams that brought us Coyo Taco and 1-800-LUCKY, the restaurant boasts an outdoor kitchen where diners watch ground cornmeal being shaped into tortillas and then turned into dishes like uni and crab tostadas, squash blossom quesadillas, and chorizo huaraches.
The menu also features classic dishes like Caesar salad, steak tartare, and tuna tartare, alongside ceviches, small plates, salads, burgers, and sandwiches."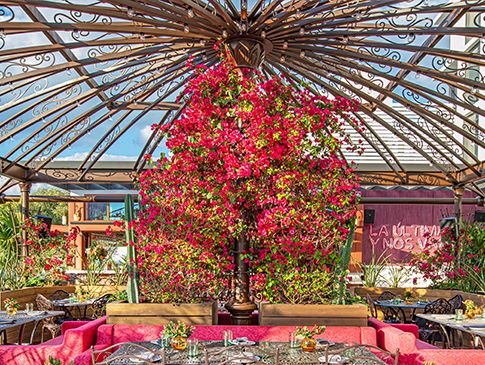 TimeOut: The best rooftop restaurants in Miami to book right now
"The hip, neon-accented Serena is like taking an elevator ride up to Mexico City. Inspired by the trendy patios of the Mexican capital, it's a dazzling lounge in the sky with lots of cozy nooks concealed by blooming bougainvillea bushes and lit by twinkling string lights.
The couch setups and garden feel are intentional—you'll surely want to stay here awhile. In the outdoor kitchen you'll find chef Scott Linquist, a veteran of the cuisine, who doles out his best takes on uni and crab tostadas, tuna tartare and other coastal Mexican eats. The squash blossom quesadillas and the classic caesar salad are two of the dishes not to be missed."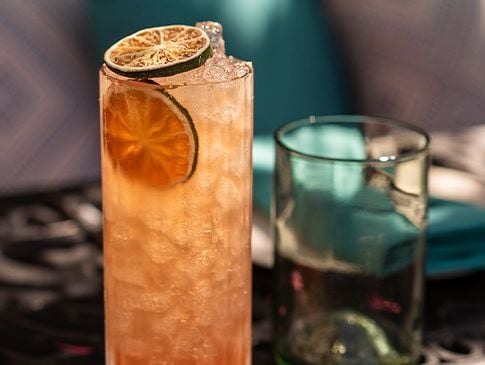 Thrillest: 12 Essential Miami Rooftop Bars With Jaw-Dropping Views
"One of Miami's newest rooftops, Serena at the Moxy comes from the team that graced Miami with one of its favorite late night taco spots, COYO Taco. Think of Serena as a sophisticated big sister with perfectly-plated elevated Mexican dishes and colorful cocktails to match.
The space is adorned with plush lounge spaces so you and your crew can cozy up and sip the evening away while enjoying nightly live music. Order the Rubio punch made with mezcal, hibiscus, rosemary, and lime for a total Instagramable moment. Reservations are currently required."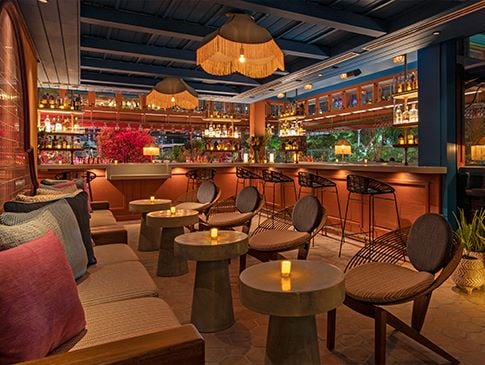 Supper: Moxy South Beach opens its doors and unveils F&B offer
"On the second floor, an open-air rooftop restaurant and bar, Serena, channels the enchanting rooftop and patio restaurants of Oaxaca and Mexico City. Located on a vibrant, lushly planted terrace, the venue has a laid-back yet sophisticated look and feel.
Lounge and table seating — plus an enticing menu of shareable dishes and hand-crafted cocktails — create an inviting atmosphere for sunset cocktails and nibbles, leisurely lunches and dinners, or brunches accompanied by live music."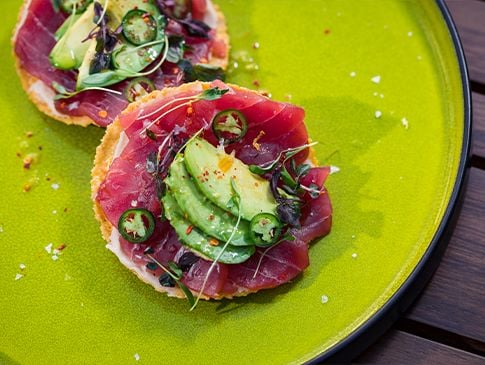 World Redeye: Serena at Moxy South Beach VIP Friends & Family Tasting
"Serena features an expansive menu of shareable classic dishes combined with a modern interpretation of traditional Latin and Mexican cuisine, creating an inviting atmosphere for sunset cocktails and nibbles, leisurely lunches and dinners, or buzzy brunches accompanied by live music."